Free, Intuitive, Playful, Living in the Moment, Fearless, Trusting their Own Guidance; this is the Animal Kingdom. Looking back, my connection to Animals came as a result of growing up an only child. I never felt lonely surrounded by my childhood menagerie ranging at any given moment from a dog, and cats, to parakeets, a cockatiel named Felix and a Guinea Pig named Winston. They were my constant companions. And when I started painting and building my business as a working artist, uncertain whether it would all come together - the animals reappeared through my paintings, back to connect me with my inner wisdom and remind me that all is well.
The animals continue to influence my art, becoming the Creative Thursday characters who have inspired me and all of my collectors from the little ones to the adults.
A decade later they are still important symbols, guiding and encouraging me daily.
As I prepare for an upcoming show and Animal Wisdom oracle card deck, I'm inviting you to join me in my studio, where I will teach you how to connect with your totems in the Animal Kingdom while I share with you my process of deciding upon an idea and transforming that theme into painting heartfelt creatures.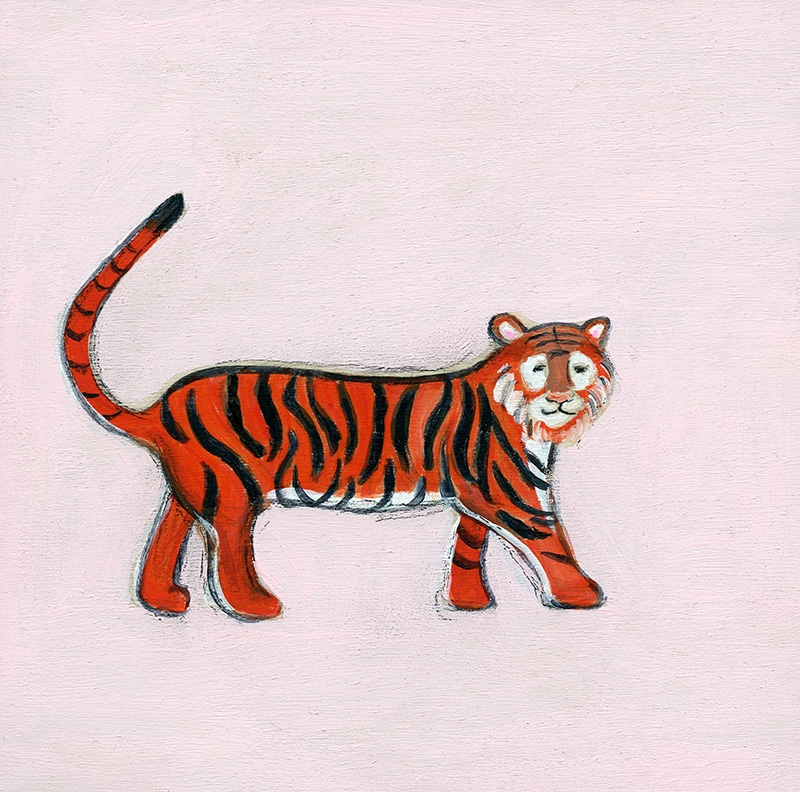 An Invitation: to join Marisa for 3 weeks of painting this October. For all who want to explore the insight that comes from painting animals. This course is open to all from beginning to advanced creatives.
What: will we be exploring in this course? Together the group will choose 3 themes for our weeks together and we will then pair the animals that symbolize each theme. I will be sharing inspiration and favorite supplies, followed by a weekly recorded video and live studio session sharing more details about my painting process, answering questions and offering feedback within our private Facebook group. The live sessions will also remain posted for students to view at any time within the group where our community will be in touch during our 3 weeks together. An easy pace, no hustle, no pressure, there will be plenty of time to fit it into your week. We will be painting & creating together as we go.
When: October 9 - 27, 2017.
AND! for a limited time when you register for Animal Wisdom, the ready to start "How to Paint a Bear - Mini Course" is included as a gift!
Support, encouragement, inspiration and achievable action are the intentions behind my teaching style. It's all about empowerment with more ease and less overwhelm, trusting your intuition and loving your creative life.
{photos by Bree McCool}